RH Travel Expands International Connections at World Travel Expo Miami 2023
Global Airfare Consolidator Showcases Booking Platform and Engages with Industry Leaders
RH Travel, Inc., a global airfare consolidator, continues to strengthen its international ties with key players in the tourism industry. In line with the trend of international collaboration, RH Travel, Inc. participated in ATM 2023, the largest Middle East travel and tourism exhibition in Dubai, in early May. Following this, the company made its mark at the World Travel Expo Miami 2023, held in Florida. The three-day travel and tourism expo conference took place from June 13 to June 15, 2023, at the Miami Airport Convention Center.
The World Travel Expo Miami aimed to promote the aviation and tourism industries on a global scale, providing exhibitors and attendees with opportunities to network with travel industry professionals and explore unique destinations. The event brought together influential decision-makers from airlines, airports, tourism bureaus, tour operators, travel agents, and other industry professionals. Attendees had the privilege of learning from over 40 experts in the tourism and aviation sectors from around the world.

Igor Kopmar (RH Travel, Inc.) and Xisco Moria (HyperGuest).

"Miami Airport Convention Center provided us with an excellent platform to not only stay abreast of the latest trends in tourism and travel but also showcase our solutions, primarily AgentSky, our online booking platform, to interested industry representatives," said Igor Kopmar, Founder and CEO of RH Travel, Inc.
"During the three days of WTE Miami, we had the opportunity to engage with numerous individuals," Kopmar added. "However, I would like to highlight particularly productive meetings and negotiations with representatives from various sectors of the travel business. Among them was Lilian Nuñez, CEO of Grupo VDT, an international IATA consolidator in Spain and Latin America. With Lilian, we discussed collaboration in the Spanish-speaking aviation market. I believe that our introduction to Xisco Moria holds promising business potential as well. He represents HyperGuest, a company positioning itself as an intelligent B2B marketplace for the travel and hospitality industry in America."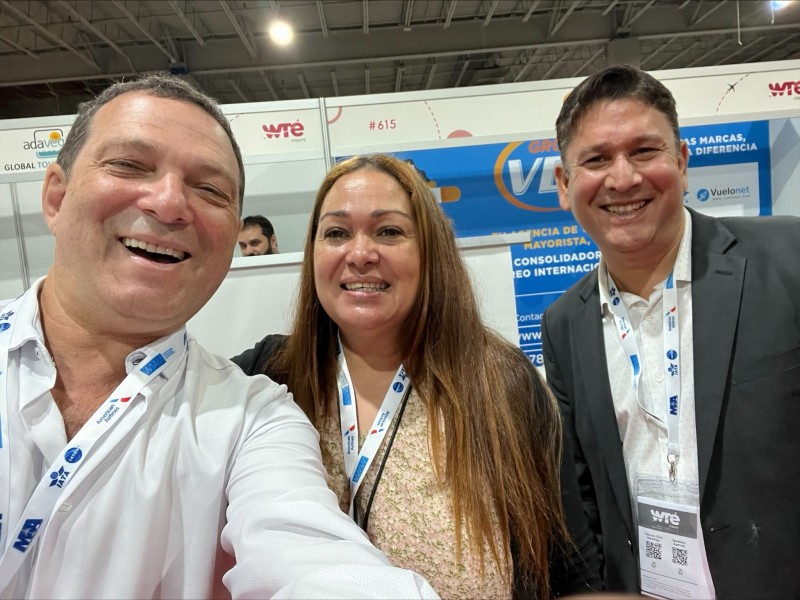 Igor Kopmar (RH Travel, Inc.), Lilian Nuñez (Grupo VDT), and Sonny Chatrath (Huntington Travel).

Mr. Kopmar also expressed his satisfaction with fruitful interactions with Gustavo Rivas-Solis, Vice-President of Enroute Communications from NYC, Carlos Catania, CEO of Tikal Go, and Jorge Lazo, President of Golf Incentive Fishing Travel (both from Guatemala), Mily Sega, Deputy Director of the Trade Commission of Peru in Miami, Christy Craig, representing the Israel Ministry of Tourism in the Southern Region of the USA, as well as Tomohiro Kozaki, Executive Manager of Prince Hotels USA, Inc., Yudai Fukushima, Director of Sales in USA & Canada of New Otani Hotels, and a host of other travel industry professionals. "I am immensely grateful to all my counterparts for engaging in meaningful and productive discussions," added Igor Kopmar.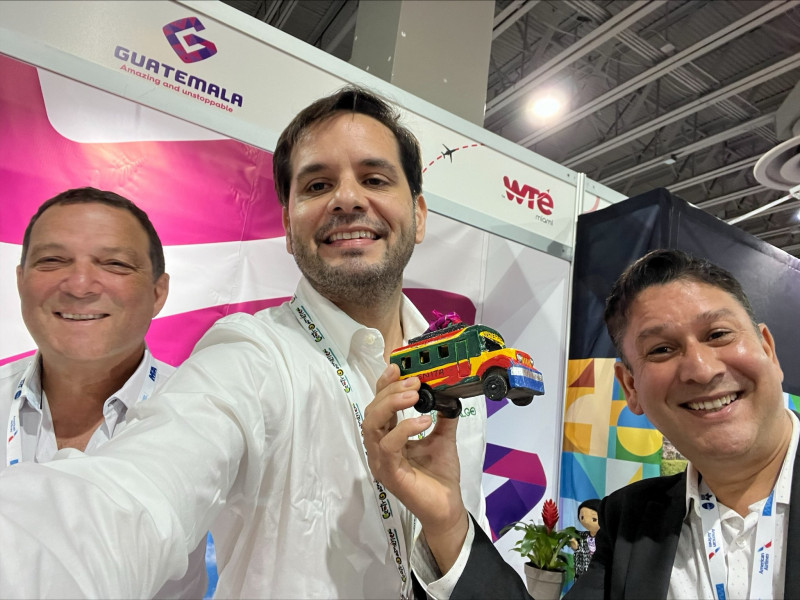 Igor Kopmar (RH Travel, Inc.), Carlos Catania (Tikal Go), and Sonny Chatrath (Huntington Travel).

Overall, the World Travel Expo Miami offered a unique opportunity to learn, connect, and foster new business relationships. The conference attracted members from travel and tourism associations representing over 100 countries, making it a truly global event.